TRUSTED GARAGE DOOR INSTALLATION & REAPIR SERVICES IN WEST HAVEN UTAH
West Haven'S TOP GARAGE REPAIR
Rely on our experienced technicians to guarantee your garage door's system is operating confidently and dependably. Are you in need of professional garage door repair services in West Haven, Utah? At Beacon Garage Doors, our superior residential and commercial garage door repair experts provide an effortless experience with your doors. From installation to repairs or maintenance – whatever you require, we offer a skilled touch to ensure outstanding outcomes and total satisfaction.
*Limit one per customer. Cannot be combined with other offers.
(Expires 30 days from date of email.)
*Limit one per customer. Cannot be combined with other offers.
(Expires 30 days from date of email.)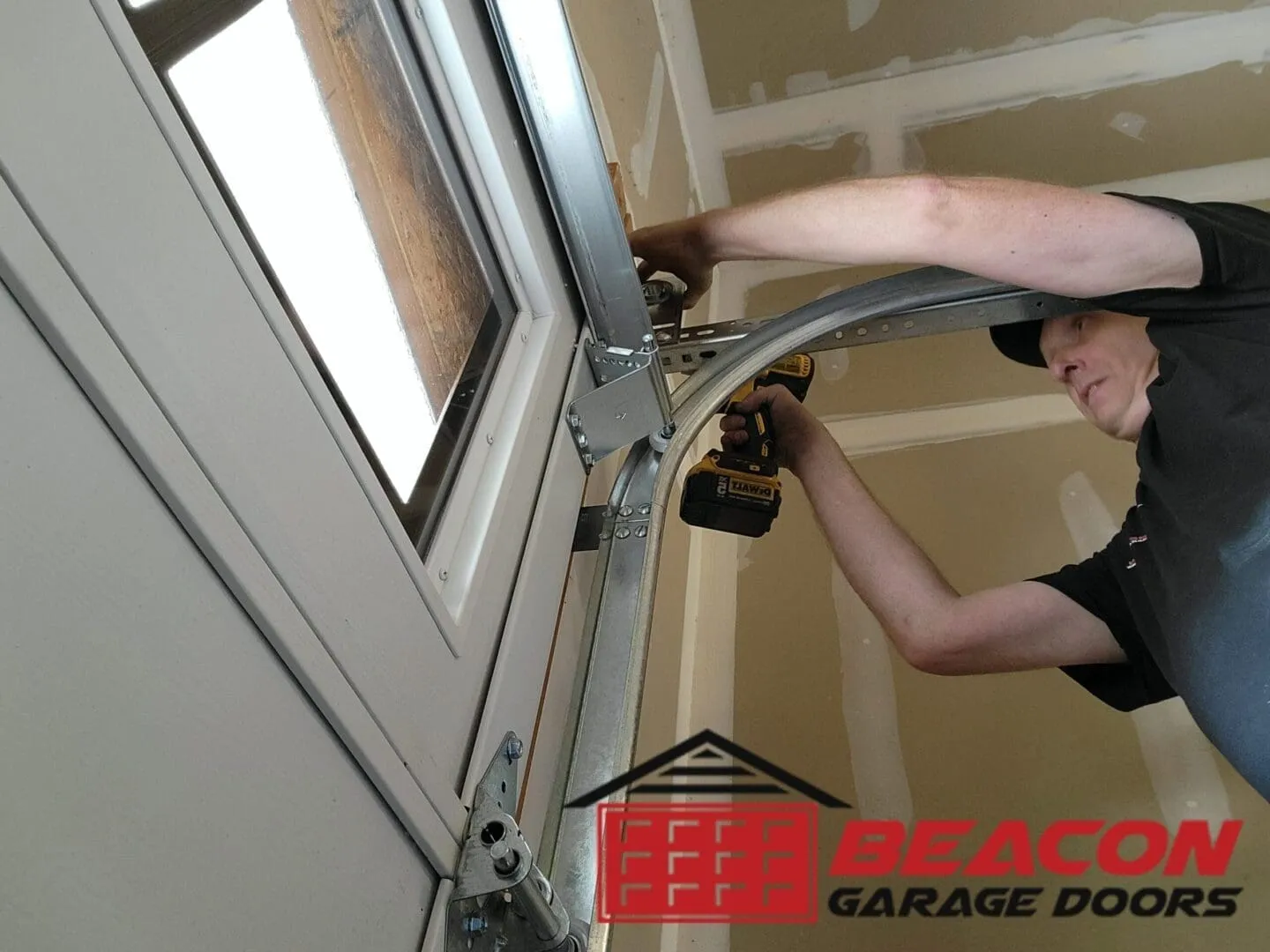 Garage Doors Installation West Haven, Utah
If you're considering replacing your worn-out and dented garage door with a new, resilient one, choosing professionals like us for the installation is critical. Our talented team of technicians will ensure a beautiful result that can increase your property value and enhance your home's exterior. Dating back to our establishment, we have worked hard to provide quality and cost-effective garage door installations for numerous homes. When you allow Beacon Garage Doors Repair to handle the task, you can rest assured knowing that it is in capable and certified hands. In addition to providing excellent service, we are also available 24/7, including same-day emergency repairs. Let us turn your outdated garage door into one that not only looks better but provides maximum security as well.
Garage Doors Repair West Haven, Utah
Our team of experienced technicians are unparalleled in the garage door repair industry, always beginning with a thorough inspection of your system. Utilizing their comprehensive knowledge and skillset, they aim to provide you with solutions tailored to your specific property and needs. We strive to help ensure that all our customers have access to a reliable garage system which is safe, efficient and long-lasting. Contact us today if you require any assistance or services with regards to repairing your garage door.
Repair & service are our specialties at Beacon Garage Doors West Haven, Utah
Beacon Garage Doors is a specialist in garage door repair, maintenance, and installation. We serve Weber, Davis County, and the surrounding areas. We are a professional company that takes pride in their work. We offer a variety of services to meet your needs and ensure that your garage door is working properly.
Commercial Garage Door Installation & Repair West Haven, Utah
Beacon Garage Doors proudly serves Utah-based clients with sales and services pertaining to commercial garage doors. We oversee each project from replacing components, to regular maintenance and guarantee reliable, problem-free operation. Dependable door function is essential for keeping daily operations going which is why Beacon Garage Doors ensures minimal downtime. When it comes to quality products, we only carry the best. You get longer use with less maintenance and a valuable return on investment. We offer expertise in product selection, so you can be sure you're getting a garage door that suits your industry needs. Whether your current garage door needs replacing or you need installation for a new property, our team is highly trained and equipped to handle the job safely and responsibly. Commercial doors typically need maintenance at some point due to frequent use; if there are jams or loud sounds when closing/opening, we offer same-day repair service so you don't have to close shop for the day. Any repairs done by us come with a guarantee, so you can rest assured knowing the issue won't pop up again later on. Get a professionally trained technician to fix your garage door today!
Beacon Garage Doors Service Areas
Beacon Garage Doors West Haven, UT offers repair, maintenance, and installation service. Weber, Davis County & Surrounding areas. With same day service, we mean we will arrive at your location the same day and fix your problem immediately. At Beacon Garage Door, we have professionally trained technicians with fully stocked trucks, so we have the parts on hand to get it done right. You don't have to wait on a waiting list or waste time waiting for a repair to be completed.