Sunset UTAH'S TOP GARAGE REPAIR
Quality Matters - Residential & Commercial Garage Door Services
At Beacon Garage Doors, we specialize in garage door repair, service and installation for residential and commercial properties throughout Sunset, Utah and the surrounding area. Joining our family-run business are some of the biggest names in garage doors, giving you a sense of assurance that your safety is paramount to us. A new garage door will not only increase the appeal of your home but also adds value to it in more ways than one. Let Beacon Garage Doors help you with any of your overhead needs – from installing brand new ones to repairing panels or even bent or broken tracks. We are available 24/7 for emergency services and offer same day service with free quotes on all installations. We look forward to helping you out!
*Limit one per customer. Cannot be combined with other offers.
(Expires 30 days from date of email.)
*Limit one per customer. Cannot be combined with other offers.
(Expires 30 days from date of email.)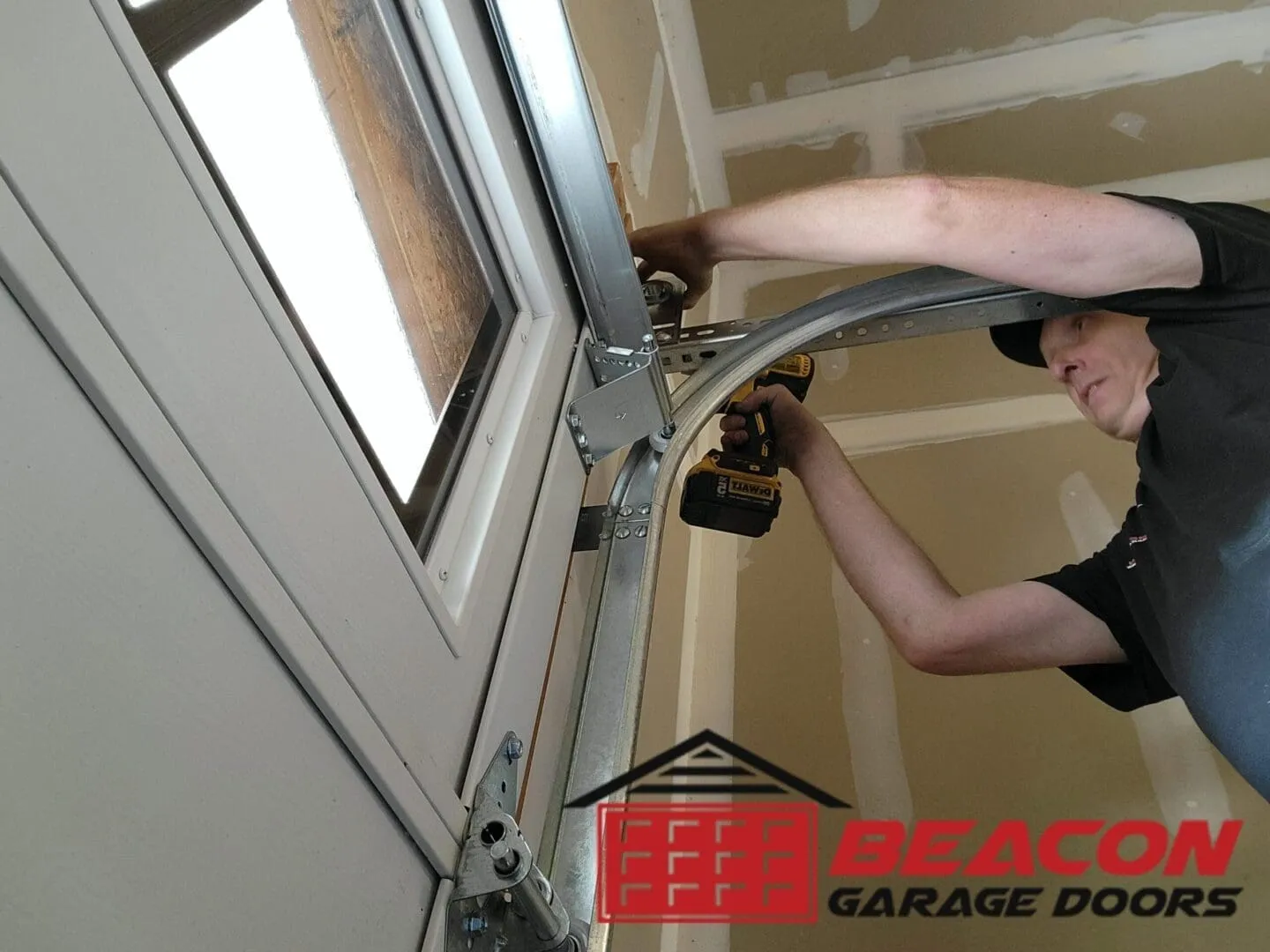 Garage Doors Installation Sunset, Utah
Boost the value of your residence with the installation of a new garage door and/or opener. Beacon Garage Doors specializes in replacing old doors, as well as setting up new ones. Our top-quality products will add eye-catching charm to the exterior of your property, and they come with a full one year warranty on installation. We offer numerous styles and colors, so you can choose an option that is tailored to your tastes, residence, and pocketbook. People have been trusting us for years due to our accountability and dedication to customer satisfaction.
Garage Doors Spring Repair Sunset, Utah
Your garage door contains many small parts that can be subject to wear and tear over time. This can result in a wide range of issues, from broken springs and cables, to worn hardware, faulty rollers or a misaligned track. Even the door opener is not immune; it can go out of alignment and render it useless. Beacon Garage Doors can determine the cause of the problem for you and provide an effective solution. Not only will we repair any necessary components, we'll also take steps to ensure similar difficulties don't arise again down the road!
Repair & service are our specialties at Beacon Garage Doors Sunset, Utah
Beacon Garage Doors is a specialist in garage door repair, maintenance, and installation. They serve Weber, Davis County, and the surrounding areas. They are a professional company that takes pride in their work. They offer a variety of services to meet your needs and ensure that your garage door is working properly.
Commercial Garage Door Repair Sunset, Utah
Having the right overhead or roll-up commercial garage doors can make all the difference for the look and feel of your office, apartment building or business. Not only do commercial garage doors need to be able to handle frequent use but also must allow traffic and customers uninterrupted access. This is why Beacon Garage Doors Repair Sunset, Utah provides not just expert commercial garage door repair services, but also a variety of different garage doors types like commercial overhead and rolling steel garages. With our assistance you can find the correct door for your property and learn how to maintain it properly so that it keeps working without fail. Taking advantage of our installation, repair, or maintenance services is easy – just give us a call or fill out our online request form – either way you'll get quality customer service from one of the best garage door companies in Sunset, Utah. Get a professionally trained technician to fix your garage door today!
Beacon Garage Doors Service Areas
Beacon Garage Doors Riverdale, UT offers repair, maintenance, and installation service. Weber, Davis County & Surrounding areas. With same day service, we mean we will arrive at your location the same day and fix your problem immediately. At Beacon Garage Door, we have professionally trained technicians with fully stocked trucks, so we have the parts on hand to get it done right. You don't have to wait on a waiting list or waste time waiting for a repair to be completed.