TRUSTED GARAGE DOOR INSTALLATION & REAPIR SERVICES IN Centerville UTAH
Centerville'S TOP GARAGE REPAIR
Properly choosing your garage door can make all the difference when it comes to boosting your home's value and beauty. Beacon Garage Doors serving Weber, Davis County & Surrounding areas, is your reliable source for all of your garage door needs. With a professional experience and an emphasis on top-of-the-line products and services, you can expect quality installation from our insured and licensed experts. Beacon Garage Doors also provides repair and installation services to customers in the Weber, Davis County & Surrounding areas. With A+ ratings, may years of experience in the business, certified technicians and free estimates – you can count on us for a job done right. No matter what type of service you need – whether it's repairs or replacements for springs, openers or panels — we guarantee swift responses, safe processes and reliable results. Make sure that your residence is up to par with help from Beacon Garage Doors!
*Limit one per customer. Cannot be combined with other offers.
(Expires 30 days from date of email.)
*Limit one per customer. Cannot be combined with other offers.
(Expires 30 days from date of email.)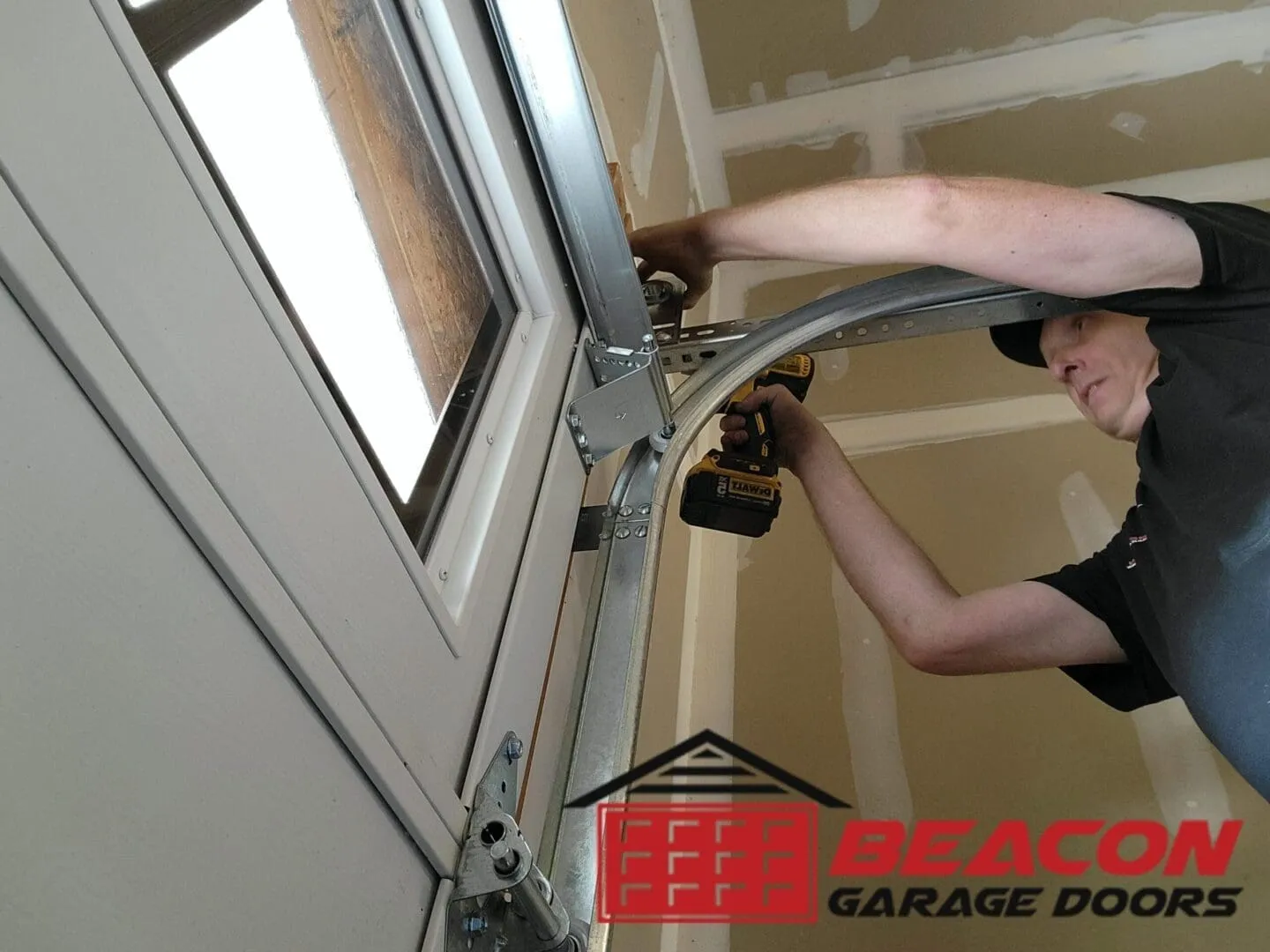 Garage Doors Installation Centerville, Utah
Replacing your garage door can instantly improve your home's aesthetic while adding value to the property. Our years of experience have enabled us to install many houses with amazing quality doors at a reasonable price. If you believe it is time for an updated look, think about teaming up with our professionals for installation - it is an important factor in securing your house and valuables. Here at Beacon Garage Doors, we are composed of knowledgeable technicians who are certified in this area and provide 24/7 contribution as well as same-day emergency repair or installation services. By opting to work alongside our experienced technicians, you can feel confident that your garage door is taken care of properly.
Garage Doors Repair Centerville, Utah
Do you need professional garage door repair services in Centerville, Utah? With Beacon's leading garage door repair experts, you'll receive a seamless experience with your garage door, whether your door is residential or commercial. The team at Beacon Garage Doors offers exceptional results and maximum satisfaction, whether you need garage door installation, repair, or maintenance. As part of our automatic garage door repair services, our technicians inspect your door and moving parts in detail to ensure precise and high-quality repairs. With years of experience, we have built a team of expert technicians who possess a comprehensive skill set and unmatched knowledge gained from working on numerous projects for thousands of satisfied customers.
Repair & service are our specialties at Beacon Garage Doors Centerville, Utah
Beacon Garage Doors is a specialist in garage door repair, maintenance, and installation. We serve Weber, Davis County, and the surrounding areas. We are a professional company that takes pride in their work. We offer a variety of services to meet your needs and ensure that your garage door is working properly.
Commercial Garage Door Installation & Repair Centerville, Utah
Beacon Garage Doors' technicians are certified, experienced, and trained to maintain commercial garage door systems. We offer unparalleled professional service when you call on us for commercial garage door repair in Centerville, Utah. With decades of experience working on all kinds of garages – no matter the shape, size, material, or weight – our qualified experts can help fix any issue with your commercial garage door. From partially closed/opened doors to silent motors and unresponsive electronics, we have the ability to diagnose and make the necessary repairs. Furthermore, we understand that a broken garage door can impact your day-to-day business activities which is why we always prioritize calls quickly arriving at the requested location across the Centerville, Utah area. Need a repair estimate? We will provide one for free! We specialize in providing repairs for automatic garage doors, overhead doors, cables and more – so connect with us whenever you require a commercial garage door repair! Get a professionally trained technician to fix your garage door today!
Beacon Garage Doors Service Areas
Beacon Garage Doors Centerville, UT offers repair, maintenance, and installation service. Weber, Davis County & Surrounding areas. With same day service, we mean we will arrive at your location the same day and fix your problem immediately. At Beacon Garage Door, we have professionally trained technicians with fully stocked trucks, so we have the parts on hand to get it done right. You don't have to wait on a waiting list or waste time waiting for a repair to be completed.