Garage Doors Kaysville UT
Sunset UTAH'S TOP GARAGE REPAIR
Garage Door Repair, Replacement, and Service
At Beacon Garage Doors, in Kaysville, Utah, we assist homeowners in finding the perfect garage door for their home. But we offer so much more than just that! From repairing broken garage doors and openers to providing preventative maintenance services, as well as replacing damaged panels – whether wood, glass, or metal – our professionals are fully equipped to tackle any garage door project. Regardless of the type of garage installation you require, our team can advise on the best option for your needs and install it in a timely fashion. So if you need a new wooden or modern door, an opener replacement or repair – come to Beacon Garage Doors for all your garage installation needs!
*Limit one per customer. Cannot be combined with other offers.
(Expires 30 days from date of email.)
*Limit one per customer. Cannot be combined with other offers.
(Expires 30 days from date of email.)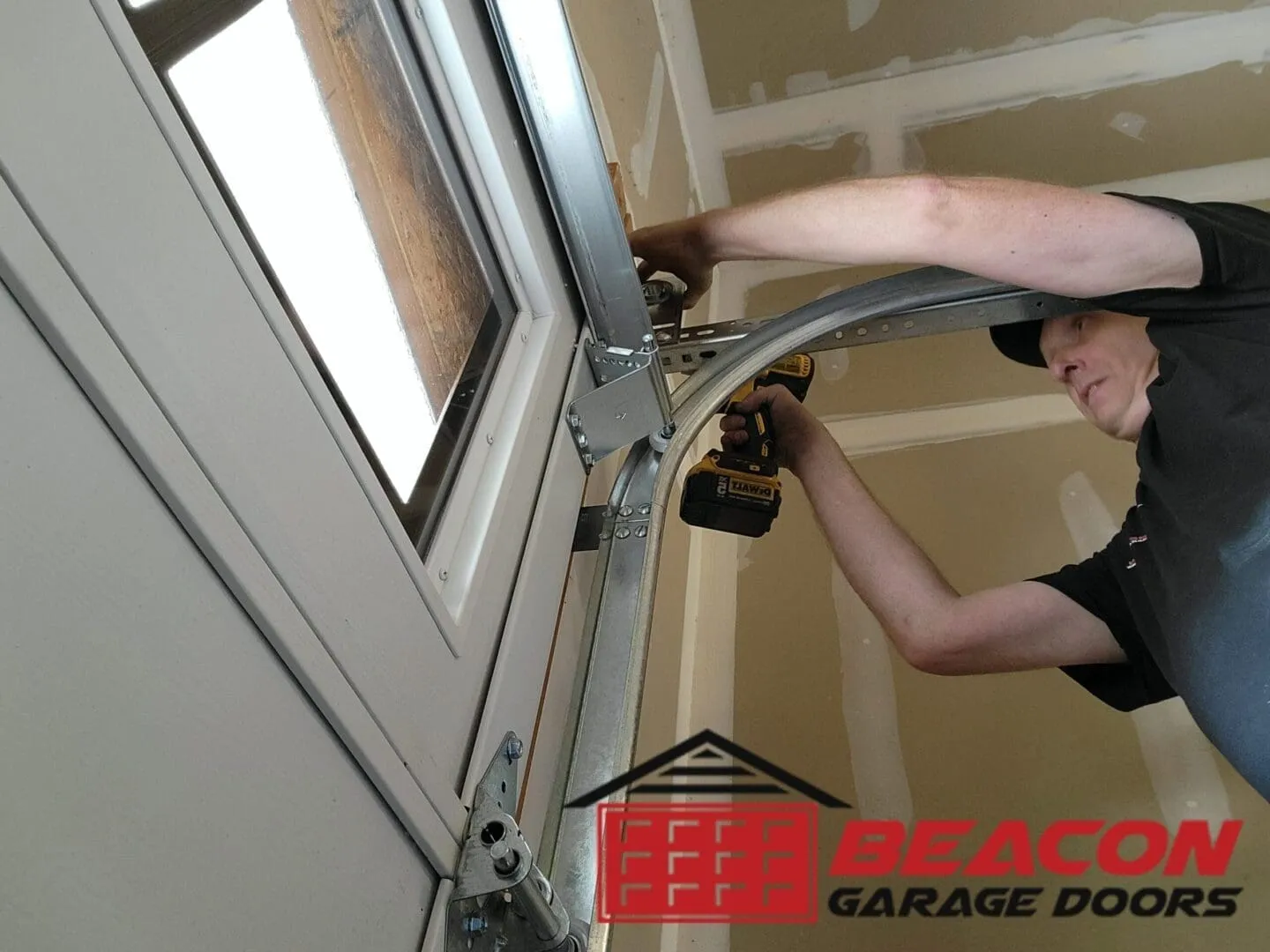 Garage Doors Installation Kaysville, Utah
When it comes to home value, up to 30% of the curb appeal can be attributed to that garage door. Choosing a garage door that suits your taste and architecture is crucial, as well as ensuring it is functional and robust. Beacon Garage Doors in Kaysville supply a range of award-winning products from Martin Garage Doors and other suppliers, perfect for residential or commercial buildings. With our assistance, you'll find the perfect door for your home.
Garage Doors Repair Kaysville, Utah
At Beacon Garage Doors, we specialize in Garage Door Repair and go above and beyond to provide exceptional service that's unmatched. Our skilled technicians are available on short notice to attend to all of your garage door needs. We proudly serve Weber, Davis County, and the surrounding areas with award-winning service at a fair price. All of our repairs use only the highest quality materials and workmanship; each technician is highly trained and experienced to ensure excellent repair results. No matter what type or model your current overhead garage door or opener is, we have the expertise to service it properly - every time.
Repair & service are our specialties at Beacon Garage Doors Kaysville, Utah
Beacon Garage Doors is a specialist in garage door repair, maintenance, and installation. We serve Weber, Davis County, and the surrounding areas. We are a professional company that takes pride in their work. We offer a variety of services to meet your needs and ensure that your garage door is working properly.
Commercial Garage Door Installation & Repair Kaysville, Utah
At Beacon Garage Doors, we offer a full range of garage doors with different features and designs. Whether you need industrial, secure or energy-efficient models, our team is here to install the commercial garage door that best fits your business in Utah County. We use quality materials and the best installation methods to ensure that you get the value for money you deserve. Get in touch today to find out what commercial garage door will work for your business! The practicality of having a garage is undeniable; it must be easily accesible while also providing security. That's why our selection of commercial garage doors in Utah County are perfect for workshops and warehouses alike. Our team of professionals is fast and efficient, getting you set up with your new door in no time. And our combination of installation, protection and peace-of-mind will give you the ideal solution to any security issue! Get a professionally trained technician to fix your garage door today!
Beacon Garage Doors Service Areas
Beacon Garage Doors Kaysville, UT offers repair, maintenance, and installation service. Weber, Davis County & Surrounding areas. With same day service, we mean we will arrive at your location the same day and fix your problem immediately. At Beacon Garage Door, we have professionally trained technicians with fully stocked trucks, so we have the parts on hand to get it done right. You don't have to wait on a waiting list or waste time waiting for a repair to be completed.