UTAH'S TOP GARAGE REPAIR Clinton,
Are you looking for specialized garage door repair services in Clinton, Utah? Look no further! Beacon Garage Doors, the foremost residential and commercial garage door repair specialists, will offer you a hassle-free experience with your garage doors. With us, it doesn't matter whether the job is installation, repair or maintenance; our trained technicians can provide only the best solutions and results. We are proud to have formed a knowledgeable team of experts who possess an extensive set of skills and have worked on several projects for countless content customers. Our aim is to provide our clients with dependable garage systems for safety, effectiveness and longevity. As such, we begin each job by thoroughly inspecting the equipment and parts before devising a service procedure that caters to individual requirements.
*Limit one per customer. Cannot be combined with other offers.
(Expires 30 days from date of email.)
*Limit one per customer. Cannot be combined with other offers.
(Expires 30 days from date of email.)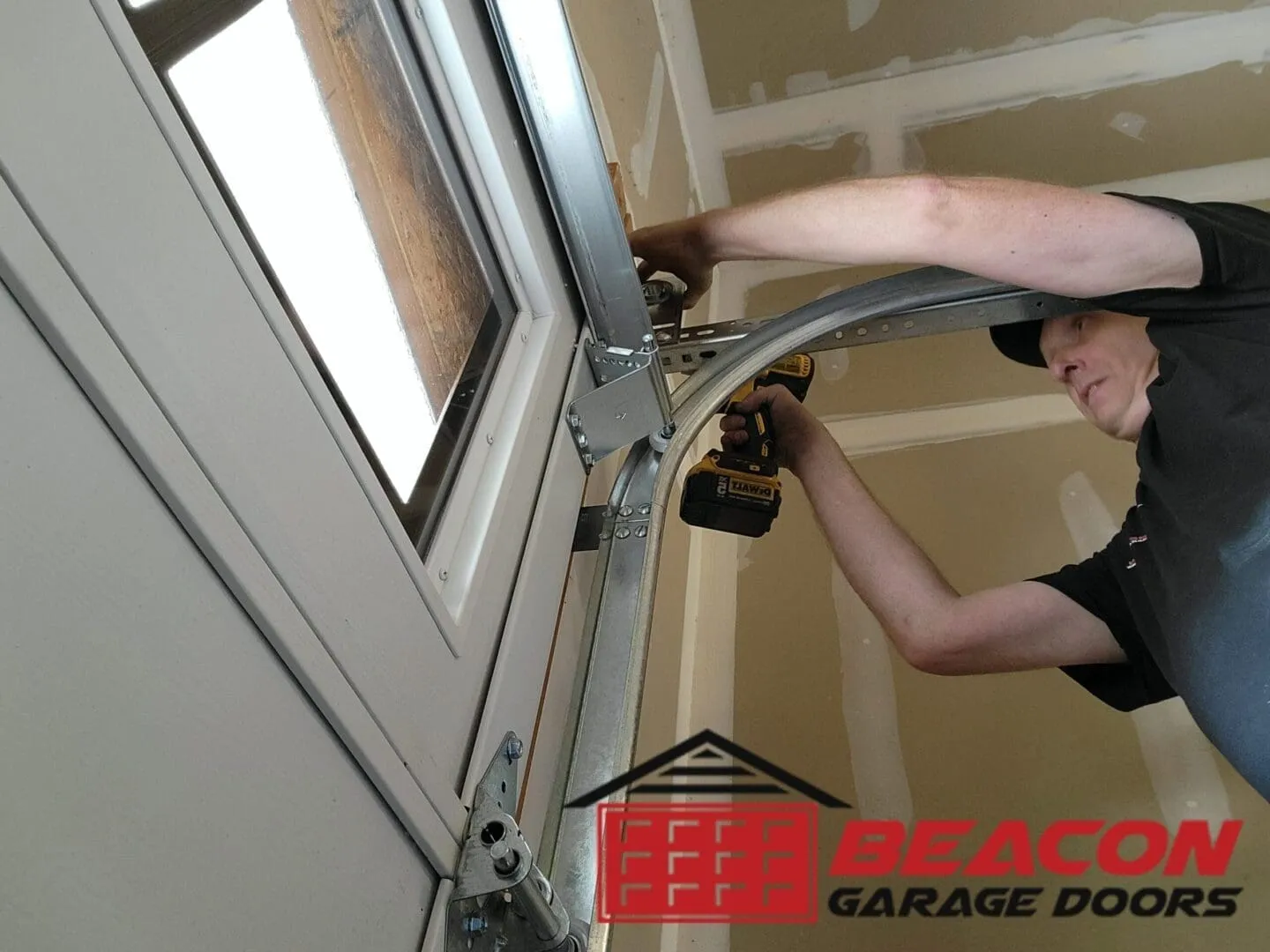 Garage Doors Installation Clinton, Utah
Beacon Garage Doors offers quality repairs and services for all types of garage doors and openers. We are capable of fixing broken springs, doors off track, doors not closing, providing support to bent sections, programming remotes and more. Our skilled technicians will take care of any need you may have. In most cases, we can offer a complete repair during your consultation. Our technicians are fully-equipped so as not to require a second appointment because we value your time. A garage door emergency may come up suddenly when time is at a premium.
Garage Doors Spring Repair Clinton, Utah
For any issues you may have with your garage door opener, or if you're looking to install a new one, our expert technicians can help. We provide top-notch repair and installation services for all types of openers. Our highly trained specialists are skilled in dealing with opener malfunctions quickly and effectively, so that your vehicle is not stuck outside when the weather turns bad. We go above and beyond to ensure your door is up and running again in no time.
Repair & service are our specialties at Beacon Garage Doors Clinton, Utah
Beacon Garage Doors is a specialist in garage door repair, maintenance, and installation. They serve Weber, Davis County, and the surrounding areas. They are a professional company that takes pride in their work. They offer a variety of services to meet your needs and ensure that your garage door is working properly.
Commercial Garage Door Repair Clinton, Utah
If you are in need of a new garage door for your business in Clinton, Utah there are a few things to keep in mind. Commercial garage doors are different than residential ones in a few key ways. First, they are generally much larger. This is to accommodate the size of commercial vehicles like delivery trucks and buses. Second, they often have special features like roll-up doors or sectional doors that make them more convenient for businesses. Finally, they must be able to withstand heavy usage and be made of materials that can stand up to the elements. When it comes time to choose a new commercial garage door, there are many options available. You can work with Beacon Garage Doors, a local garage door company to find something that meets your specific needs. Get a professionally trained technician to fix your garage door today!
Beacon Garage Doors Service Areas
Beacon Garage Doors Riverdale, UT offers repair, maintenance, and installation service. Weber, Davis County & Surrounding areas. With same day service, we mean we will arrive at your location the same day and fix your problem immediately. At Beacon Garage Door, we have professionally trained technicians with fully stocked trucks, so we have the parts on hand to get it done right. You don't have to wait on a waiting list or waste time waiting for a repair to be completed.